Tear Drop Organic Pestamel - 100% Organic Cotton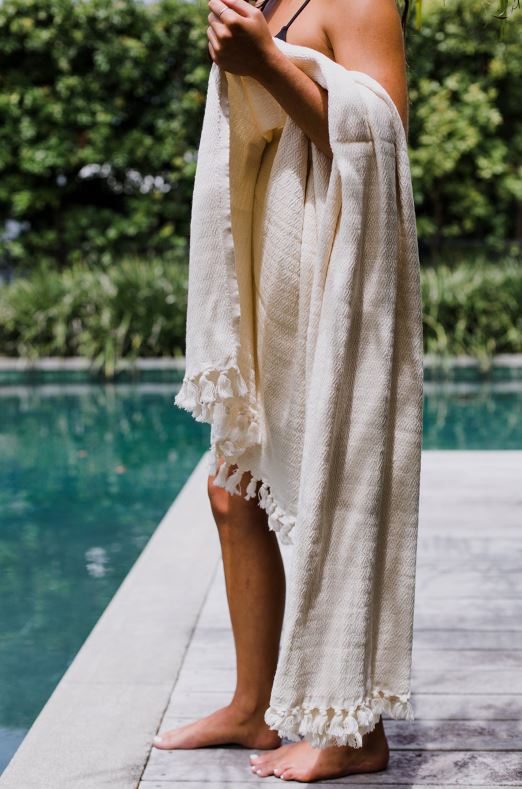 Tear Drop Organic Pestamel - 100% Organic Cotton
Beach Towel or Throw 95 x 190cm
Made with independently certified 100% organic cotton.
Hand dyed and woven with a thicker weave, the Tear Drop is the ultimate flat woven pestamel. Beautiful as a bath towel, throw or baby blanket towel.
Ottoloom towels are as beautiful as they are practical. The natural fibres feel blissfully indulgent and luxurious, whilst providing an unsurpassed level of absorption, leaving you relaxed and tranquil.
By purchasing an Ottoloom product, you can be guaranteed of the following:
The superior quality of this yarn and gentle hand weaving technique means this towel will stay soft and luxurious for over twenty years

You are investing in a one-of-a-kind, timeless product which will make a beautiful addition to your home

Your product is made exclusively with 100% GOTS-certified organic cotton using fair trade practices

You are preserving traditional handcrafting methods and ensuring a livelihood for our artisans and their families.