Everkind Organic Deodorant — Ultra Stick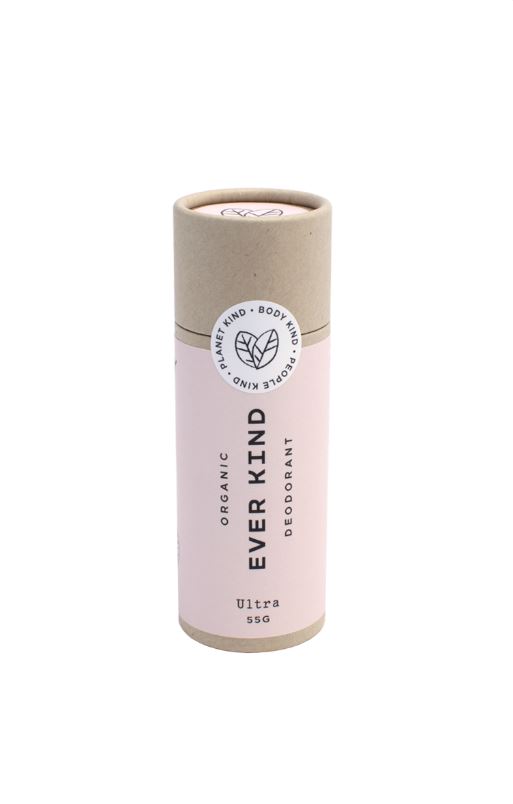 Everkind Organic Deodorant — Ultra Stick
Natural deodorant that's ultra effective and ultra gentle.
EverKind is aluminium free with no parabens, stearates or chemical nasties—so you can have peace of mind while staying as fresh as a daisy—all day, every day.
The Ultra formula is scented with organic manuka, lavender true and geranium rose precious essential oils, and all in a convenient push up stick that's compostable and eco friendly.
How to use:
Push up the stick from the bottom of the tube so that just a small amount, around 2mm, is showing
Apply one or two very gentle swipes to each underarm for all day protection (it is very effective and a little goes a long way!)
Reapply after swimming, shower or changing your skin layer of clothing.
Contains:
Organic camellia oil, organic tapioca starch, naturally occurring sodium bicarbonate and organic NZ beeswax, lovingly blended with essential oils of organic manuka, lavender true and geranium rose.
An antimicrobial powerhouse with a beautiful scent. Sensitive skin will love you for it.
55g Net wt.